Journey inside our laboratory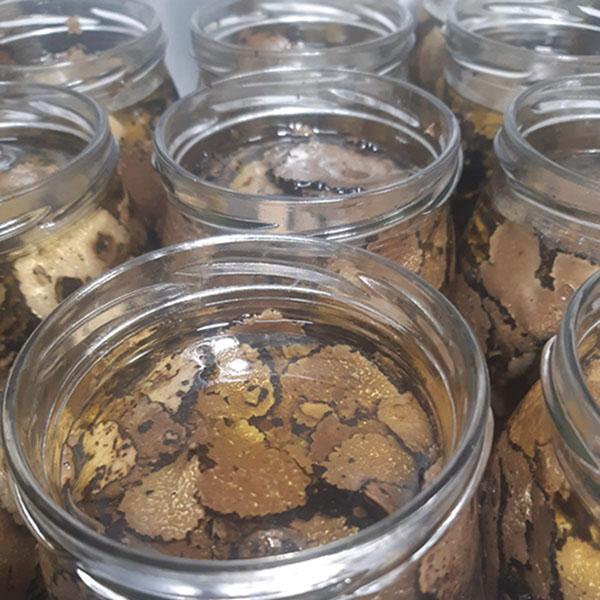 In our laboratory...
the truffles are chosen, brushed and then selected according to their size. The most beautiful truffles are sold fresh and through an express delivery service in 24 hours, they are available to gourmets from all over the world. The truffles that we consider unsuitable to be eaten fresh, therefore small truffles, and broken truffles, are used to be processed and are the basis of all our truffle preserves. Whole truffles are used for the processing of the Truffle Carpaccio to obtain a quality slice.
Find out how our truffle honey is produced